What is available on the NHS? What do you have to pay for? How much is it going to cost? These are some of the questions you have asked that our leaflet has the answers to.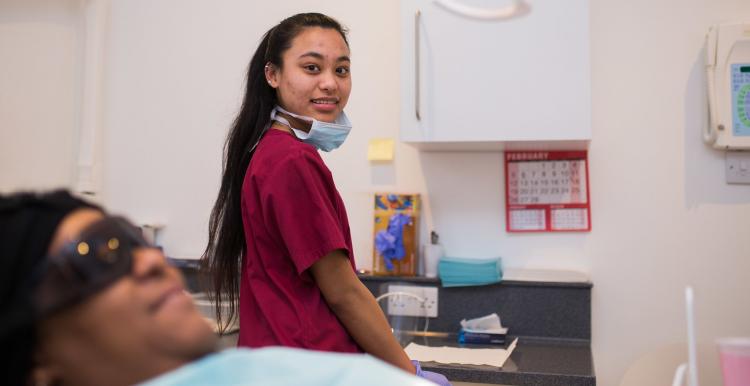 To help you find the answer your dental questions, we have created the 'Getting NHS Dental Care' leaflet. This leaflet covers fee costs, who to contact in a dental emergency, what treatments are available through the NHS and much more. 
To give you a taste of what the leaflet holds here are a couple of the questions and it's answers.
What dentistry is available on the NHS? 
Any treatment that your dentist believes is clinically necessary to keep your mouth, teeth and gums healthy is available on the NHS. You will have to pay for treatments that are not clinically necessary, eg: cosmetic treatments, such as teeth whitening, or tooth-coloured fillings or crowns in certain circumstances.
Who should I contact if I don't have a dentist? 
Kent Dental Help Line can tell you which local NHS dentists have open waiting lists as well as where you can get urgent NHS dental care if necessary. 
Give them a call on 0300 1234 412. 
Who can get FREE dental care?
You do not have to pay for NHS dental treatment if, when the treatment starts, you are:
Aged under 18

Under 19 & in full-time education
Pregnant / have had a baby in the previous 12 months
Staying in an NHS hospital & your treatment is carried out by the hospital dentist
An NHS hospital dental service outpatient (you may have to pay for dentures or bridges).
You also do not have to pay if, during the course of treatment, you or your partner receive:
Income Support 
Income-related Employment and Support Allowance
Income-based Jobseeker's Allowance
Pension Credit guarantee credit
Universal Credit.
or
You are named on a valid NHS tax credit exemption certificate or you are entitled to an NHS tax credit exemption certificate
You are named on a valid HC2 certificate.
Exemptions only apply for NHS care. Remember to provide proof!
Make sure you are clear about exemptions before having treatment. If in doubt, ask. It may be better to pay for your treatment then claim a refund if you can later prove that you were exempt.
Use the HC5(D) form to claim a refund. This way, you will avoid a £100 penalty charge on top of the cost of the treatment for a mistaken claim.
You can find all this information and more in our dental leaflet. Feel free to print and share!