Would you like to lose weight but don't know how?
In our heart of hearts, all of us know that we should be looking after ourselves, especially during a pandemic.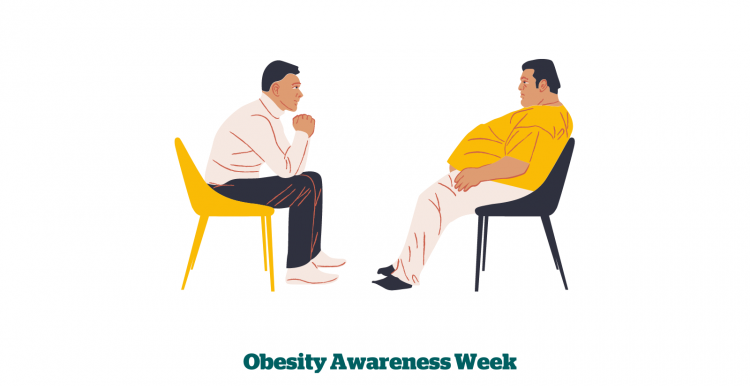 For many of us, loosing a few pounds would be a something positive we could do to help our health. But with so many diets and health tips on TV and the internet, it can be difficult to know where to start.
January 10th – 16th marks Obesity Awareness Week, a national awareness week that aims to raise awareness of the issues caused by obesity and help us to know where to go for help.
The good news is that small changes can make a big difference.
Don't know where to start?
Your GP is a great option to get reliable advice about losing weight safely. Your GP can also let you know about other local services, such as:
Local weight loss groups: some are free from the NHS or the Council and others may charge you.
Exercise on prescription: your GP can refer you to a local active health team where you'll get support from a qualified trainer.
If you're having underlying problems associated with obesity, such as diabetes or high blood pressure, your GP may recommend further tests or specific treatment.
Don't want to talk to your GP?
If you'd rather not talk to your GP, there are other options.
One You Kent is a free service that can talk you through ideas and options that are right for you. You can fill in a form and arrange to speak to a trained advisor here Healthy weight - Kent County Council
How can you manage your diet?
The best way to manage your diet is to swap unhealthy and high energy food choices, such as fast food and sugary drinks, for healthier choices.
A healthy diet should consist of:
Plenty of fruit and vegetables
Plenty of potatoes, bread, rice, and pasta
Some milk and dairy foods
Some meat, fish, eggs, beans and other non – dairy sources of protein
Small amounts of food and drinks that are high in fat and sugar
You might find the Easy Meals App helpful as it has lots of ideas for healthy meals for you and the family.
How often should I exercise?
The Chief Medical Officers recommend that adults should do a minimum of 150 minutes moderate to intense activity a week, which equates to five sessions of 30 minutes exercise a week. This can sound like a lot when you are just starting out, but something is better than nothing and doing just 10 minutes of exercise at a time can be really beneficial.
What do we mean by moderate to intense activity? Basically anything that increases your heart rate such as:
Brisk walking
Cycling
Swimming
Dancing
Even energetic hoovering!
The NHS has a free 12 week weight loss plan which you can give you ideas and help you plan your meals and exercise. Check it out Lose weight - Better Health - NHS (www.nhs.uk)