Our volunteers are at the heart of what we do.
Our volunteers are out in the community every day chatting to people and listening to their stories about when they last visited health and care services in Kent.
Whether you want to gain valuable work experience, help improve care in your community or learn new skills, there are lots of ways you can join us to make a real difference.
However much time you have to offer, we have something that will work for you. We are committed to making sure you have a great time volunteering with us and you will feel valued and rewarded for your work making a difference to peoples' lives.
I wouldn't have got my paid job if I hadn't been a volunteer.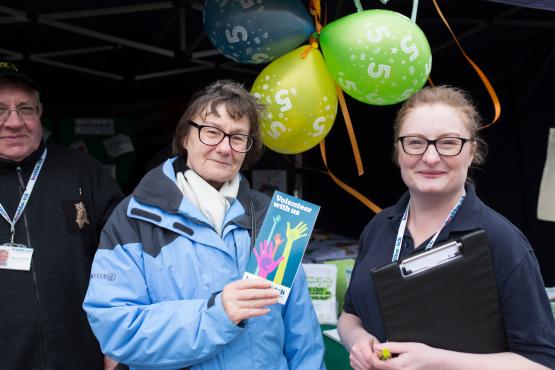 What can I do as a volunteer?
Our volunteers help us in a number of ways. Whether you have an hour to spare or you're looking for a more regular committment, there are a range of ways you can get involved.
Meet Penny
Penny heads up our Steering Group, which helps us to prioritise what we should focus on. Read more about Penny and her advice to anyone thinking about volunteering.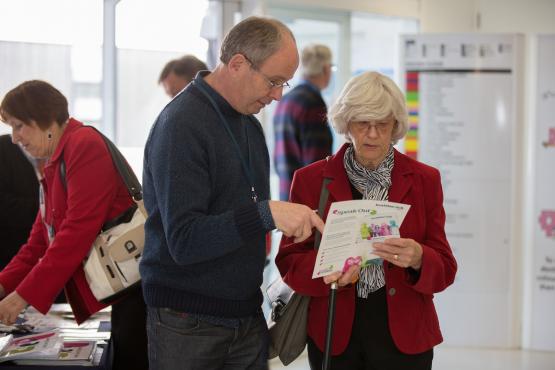 Meet our volunteers
Our volunteers are involved in everything from making decisions about our priorities, talking and listening to people, visiting services and attending meetings on our behalf. 
Find out more about our volunteers and what they do.
As a Healthwatch volunteer, I can get involved as much or as little as I want.  This year I have visited hospital and GP services to talk to patients and listen to their experiences.  What I heard from them has been used to improve those services for other patients.