Update on Carers services
Last year, we spoke to 158 Carers across Kent about how they were coping. Has anything changed since then?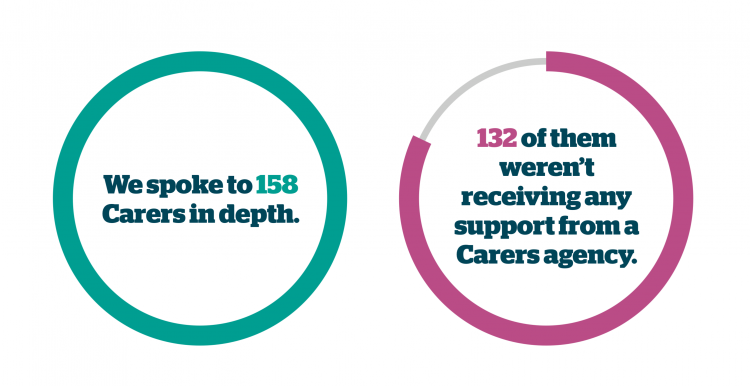 132 of the people we spoke to were what we call 'Hidden Carers', which means they weren't getting any support from Carers agencies. We shared all the findings with Kent County Council who were reviewing their carers services at the time.
We wanted to update you on what's happening now.  
What's happened?
Since our report was published, the Council has paused work on their carers strategy as the Government released a Carers Action plan (which you can read here) and a Social Care Green paper is also expected to be published soon, which will impact how KCC develop their strategy. 
KCC have said they will let us know when these papers are published and work resumes on its strategy. 
What is it like to be a carer?
To find out what we heard, check out our report 'Focus on hidden carers'.