Apollo 11: What medical milestones have happened since?
Saturday 20th July 2019 marks the 50th anniversary of man landing on the moon. It was considered a huge milestone for science and mankind, but what big turning points have happened medically since then?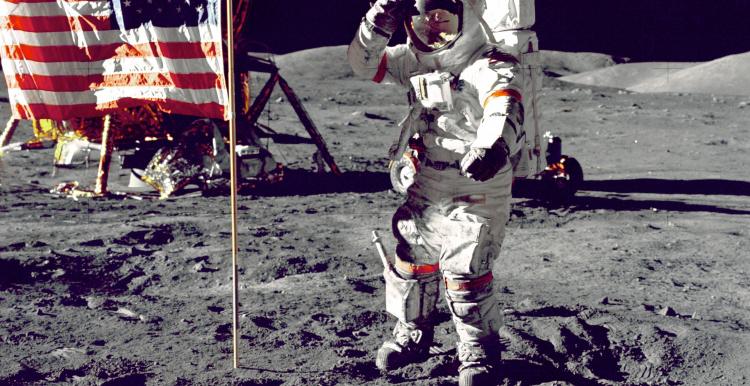 1. The start of Evidence-Based Medicine
In 1972 a man named A.L. Cochrane published a report about the importnace of randomised controlled trials to see how effective medicine are. This was considered pioneering at the time and lead to the way we make policies on health care today!
2. CT scanners are a go
1972 was a busy year for medical breakthroughs! This was also the year that CT scanners were used for the first time by patients.  These fascinating machines take photographs of your body to build 3D images, transforming the way professionals can examine what is going on in your body.
3. In Vitro Fertilisation (IVF)
In 1978 the biologist Robert Edwards founded IVF and with the help of who with gynaecologist Patrick Steptoe, fertilised the first human egg. Since then nearly 4 million babies have been welcomed into the world thanks to this amazing technology. 
4. Basic healthcare becomes a human right
In the late 1970s, a declaration was made to have basic healthcare seen as a fundamental human right across the globe. This declaration is known as The Alma-Ata Declaration and was a major milestone for public health in the twentieth century. 
5. Let's start checking our lemons
In 1988 the NHS introduced the breast screening services and set up units across the country to reduce breast cancer deaths in women over 50. Since then the number of people diagnosed each year is rising and fatality from breast cancer is fallen by a fifth, thanks to earlier diagnosis. 
6. The organ donor card
In 1994, after a 5-year campaign, the NHS organ donor register was set up to co-ordinate supply and demand. It was the result of John and Rosemary Cox whose son Peter died in 1989 from a brain tumor. He had asked for his organs to be used to help others. 
There are now over 25 million people on the NHS Organ Donor Register, representing 38% of the population.
7. Drugs to treat HIV
In the late 1980s, the world welcomed the first medicine to treat HIV known as Highly Active Antiretroviral Therapy(HAART). Since then, further developments and medication has come out and mortality rates have dropped by 80% since 1995. 
There are now treatments also available to prevent people from picking up the virus too.
8.The start of NHS 111
In 1998 the first nurse-led advice line was launched across England and Wales, called NHS Direct. Then in 2014, NHS Direct was replaced by what we know as NHS 111 today. This service is still developing and is in the testing stages of giving people support online too. 
9. Key hole surgery
In the late 1980s, Keyhole surgery was used in for the first time in an operation to remove a gallbladder.
In the procedure the surgeon makes a small cut, usually near your belly button, and inserts a tube. This tube helps pump in CO2 to inflate your tummy so the surgeons can see your organs more clearly and have enough room to operate. 
It is now one of the most common surgeries performed by the NHS. 
10. The start of patient choice
Before patient choice, GPs were the ones deciding what hospital you were going to when you needed treatment. Then when the scheme started in 2006, patients could choose from four to five hospitals. Now you can go to any hospital of your choice in England!
But there is more
These are only a handful of amazing medical milestones that occurred since man walked on the moon. 
Why not get involved and share more medical milestones on twitter or Instagram with the hashtag #NHSMedicalMilestone!