Kent and Medway: helping plan for the future
As you might know by now, the NHS in Kent and Medway is planning for its future. They've now shared more detail on what they want to do for you!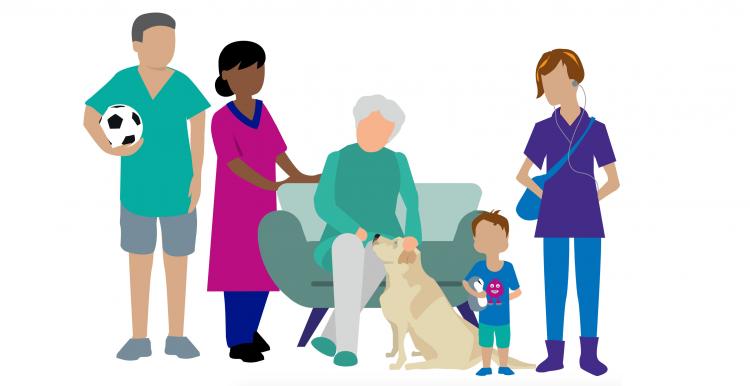 In February NHS England announced the Long Term Plan, and they has been working in together to help provide better, more joined-up care for everyone. 
This is now moving to the next stage which you can read more about in their new booklet below.
So what's changing? 
1.
Across Kent and Medway, there will be about 42 primary care networks from 1 July 2019. These are networks of GP practices which will have their own funding so they can employ people and provide better joined up local services for everyone in their area.
2.
From April 2020, there will be four integrated care partnerships. Integrated Care Partnerships are groups of decision makers from hospital, community, mental health, and commissioning organisations and primary care networks who will be working together to see how hospitals are used in their area and how they can be. 
There will be one based in East Kent; Dartford, Gravesham and Swanley; Medway and Swale; and west Kent.
While each organisation will hold their own budget, they will agree how the funding is spent locally together. They will also free up staff to work in teams based on skills and patient needs, no matter what NHS organisation employs them. 
3.
There will also be one strategic commissioner for the NHS led by local doctors. Currently we have eight Clinical Commissioning Groups (CCG) who plan and pay for healthcare. These CCGs will merge together to work as one big CCG.
Where can I get more information? 
Kent and Medway have released a new booklet with more information on what is happening in the next steps and what impacts it will have on the public and professionals. You can download it here!
Can I share my thoughts?
Kent and Medway still know there is more work to be done and would love to hear your thoughts and ideas you might have about it over the coming weeks and months. 
You can share your thoughts on their online survey which is running until Friday 16 August.