The value of World Mental Health Day at Canterbury
For world mental health day, we joined in the fun at Canterbury Christ Church University and spread the Healthwatch word.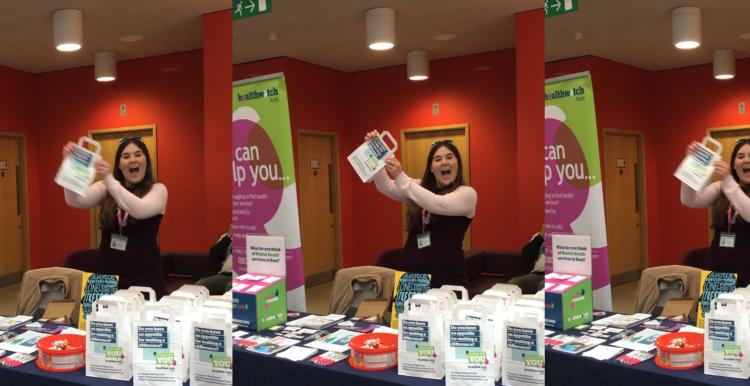 The day started off with a flash mob, bringing energy and joy that lasted throughout the day. We spoke to people who've lived in Whitstable all their lives, to people who recently moved from China to study at the University.
Thoughts on mental health services in Kent
During the day we asked students what they thought of mental health services and if they have used them in Kent. Here are a few of the replies we got.
"Mental health services are non-satisfactory. Waiting lists are too long. Students are not taken seriously and it's difficult to see someone face-to-face." 
"The wait is too long for counsellors (16 week wait)."
"We need more psychologists"
The event was a hit
Even thought the stories we heard were mostly negative, so many of the people we spoke to really appreciated the University's event. People felt comfortable sharing their own experiences of anxiety, depression and suicide and said they didn't realise how much support was out there for them. 
"This is all very informative!" 
Share your thoughts
If you would like to share your thoughts on mental health services in Kent, get in touch with us and make a difference.