What did you tell us in March?
As we reached a year since Covid restrictions began, people continue to contact us to share how they are coping right now. Read our report to find out what people are talking about in March.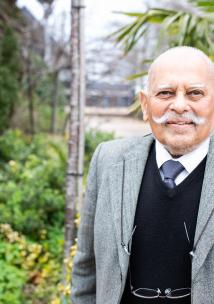 Our job is to make sure your voice is heard by the right people, at the right time, in the right way.
Every fortnight we share all your stories (anonymised of course) with decision makers. Your feedback helps them to plan how best to support you right now.
Check out the latest report which summarises everything you told us.
The headlines from the last two weeks in March were:
difficulties for people wanting to see a GP
trouble getting prescriptions
poor communication from hospitals
delays in the adult autism service
impact of lockdown particularly on carers and peoples' mobility
feedback about the vaccine booking system and concerns about second doses
Tell us your story. We're here to listen to you. 
Tell us how you are feeling. Tell us about your worries. Tell us what is working well for you too - the good stories are just as important. 
We're not a counseling service, but we can make sure decision makers understand what it's like for you right now. It's important that they hear how lockdown is affecting you, and your family, so that they can plan services accordingly.
Get in touch with us anytime on our freephone Helpline on 0808 801 0102
If you'd rather not chat to a real person, then you can always complete our online form here