Extending the interval for Covid vaccines to 12 weeks – what's the rationale?
Acting on advice from the Joint Committee on Vaccination and Immunisation (JCVI), the four UK chief medical officers announced in December, that the second doses of covid vaccines should now be given at 12 weeks rather than initial 3-4 weeks.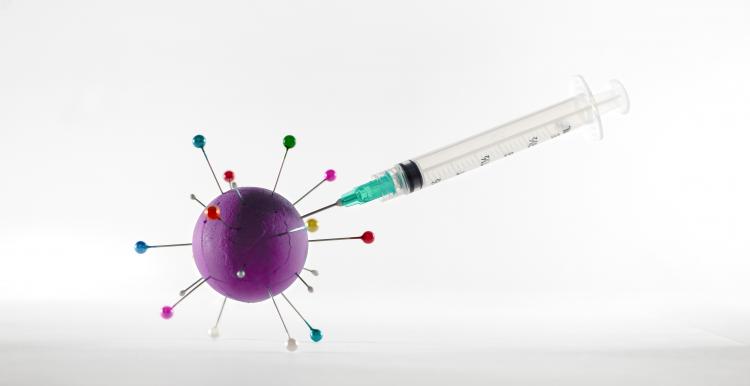 Why did they do this?
This was done for public health reasons, as the UK had alarming rates of infection and deaths at the time. In addition, our NHS was close to being overwhelmed. Thus, they decided to give as many people as possible one dose of vaccine in the top 4 clinically vulnerable groups:
Residents in care homes for older adults and their carers
80-year-olds and over and frontline health and social care workers
75-year-olds and over
70-year-olds and over and clinically extremely vulnerable individuals
These groups account for the largest numbers who get admitted to hospital with covid and where the biggest proportion of deaths arise.
The JCVI argued that one dose of vaccine gives good protection against covid but our vaccine supplies are limited.  Thus, if we can protect groups 1-4 with one dose of vaccine then this should result in decline of infections with a subsequent reduction of hospital admissions and death.  This should lead to less pressure on all staff working in our NHS and Social Care Sector.
The timeline was ambitious giving one dose of vaccine to groups 1-4 (approx. 15million people) by mid-February. It is progressing really well.
If they had gone with giving 2 doses of vaccine much less people would have been vaccinated and this would not reduce infections, hospitalisations, and death as quick as the JCVI wanted. 
What's the evidence for the 12-week interval?
A recent study from Oxford- Astra Zeneca found that one dose of vaccine gave 78% protection from covid three months after a single dose. In addition, they found that waiting at least 12 weeks between dose 1 and 2 gave 82% inhibition of infection. Finally, they found that antibodies in the blood against covid were much higher 12 weeks after giving one dose.
Pfizer-BioNTech did not specifically investigate the effect of one dose of their vaccine. Analysis of the data presented showed that it took about 12 days for the immune response to kick in and stop people getting covid. After this time there were few covid cases and from this the JCVI calculated that the effectiveness after 1 dose is about 89%.
Moderna (which UK has licensed) vaccine works in a similar way to Pfizer - they did investigate the effect of 1 dose - though not quite as long as Oxford - but again they found very good protection after 1 dose.
The Bottom Line
It appears that you get good protection after one dose of covid vaccine.
The UK needs to quickly vaccinate all those in vulnerable groups 1-4 by mid-February.
Given vaccine supplies - we can only do this, in the timeline, by giving one dose to all those in vulnerable groups 1-4.
A second dose of vaccine is needed for a boost and consolidate of our immune response - but evidence suggests we can wait up to 12 weeks to get this second jab.
Evidence from other vaccines suggests it is not unusual to wait a long time between doses for vaccine.
Have you had your vaccine? 
Would you share your story with us? We really want to hear from you.
How did you get your appointment? How did you feel when you got the news? Was the clinic well organised? Did you feel safe?
All these questions, and more, are so important. Your feedback can help organisations to ensure the vaccine programme works for us all.