How are you, really? Are you ok? Perhaps you can't quite put your finger on it, but you're not feeling like yourself. Are you feeling more tired or more emotional? Maybe you don't want to do the things that you usually enjoy.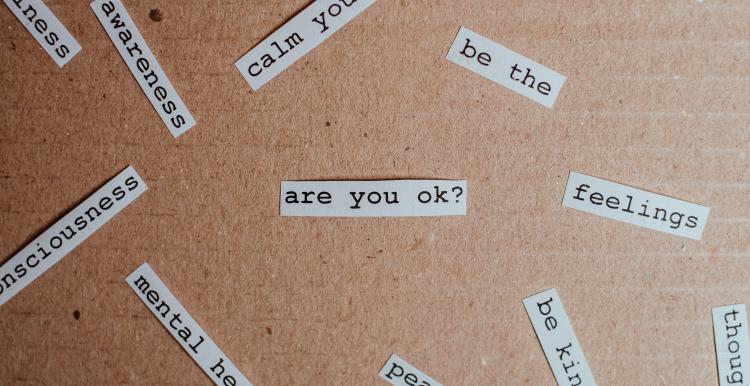 Signs to look out for
Struggling to cope with everyday life doesn't look, or feel, the same for everyone. Here are a few signs to look out for:
lacking energy or feeling tired
feeling exhausted all the time
experiencing 'brain fog' find it hard to think clearly
finding it hard to concentrate
feeling restless and agitated
feeling tearful, wanting to cry all the time
not wanting to talk to or be with people
not wanting to do things you usually enjoy
using alcohol or drugs to cope with feelings
finding it hard to cope with everyday things and tasks
experiencing 'burn out'
It's okay. It's common to feel this way.
You're not alone in feeling like this. Many people struggle to cope at one point or another and going through a range of emotions during this time is common.
You are never alone
When people are going through a tough time, they often experience negative thoughts about themselves and feel that they have no one to turn to.
Even if you don't have family or friends close by, you are never alone.
Samaritans is here for all of us
If you need someone to talk to, you can contact the Samaritans any time day or night.
Call: 116 123
Email: jo@samaritans.org
There are lots of things you can do to help yourself
Make time for yourself, relax and do things you enjoy
Eat healthily; get plenty of sleep and exercise
Spend time with people you love
Talk about your problems with people you trust
Be proud of what you're good at, as well as aware of what you struggle with
Pay attention to what you're feeling
Relaxation Exercises
It might sound simple, but controlled breathing can be a useful tool for feeling calmer quickly and reducing feelings of stress and anxiety. This technique is easy to memorise and can be practised almost anywhere.
All you need to do is:
breathe in for four seconds
hold your breath for four seconds
breathe out for four seconds
wait four seconds before repeating
Keep repeating this until you start to feel calmer.
You may already know what triggers your negative thoughts and feelings. If you do, try using this breathing technique if you know you will encounter a certain trigger, or immediately after.
Talk to us
We can point you in the direction of more services that can help you.