M20 closures!.... There's no stopping us
There was no chance our Helpline team weren't getting to the busy Boughton Monchelsea's village Community Coffee Morning last Saturday.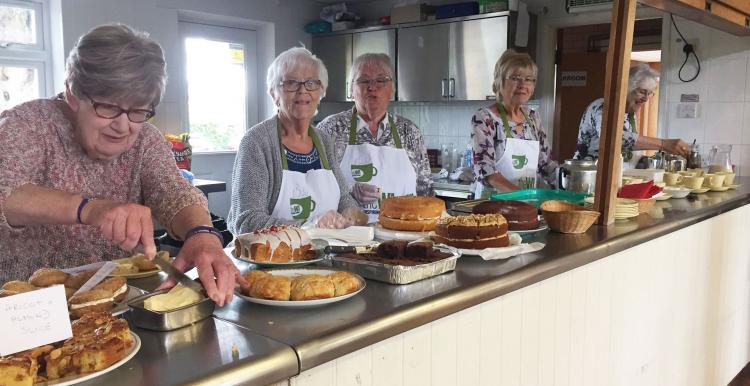 Thanks to Boughton Monchelsea WI, we were invited to hear residents talk about their experiences of Kent's health and social care services. 
Once we tackled the M20 we arrived to welcoming crowds gathering around and sharing lots of useful insights about the local care, including GP services in the patch. 
One resident said, 
"I have an appointment but it 4 weeks away, I don't think this is good enough. The local Practices recently merged, I understand there are over 11,000 patients registered to 5 part-time doctors".   
We have now anonymised the feedback we heard, ready to be shared with the providers who run Boughton Monchelsea's health and social care services.
"You might be seen by a Paramedic instead of GP but the treatment is really good"
Another resident said, 
"It is difficult to get an appointment and can wait up to 30 minutes on end of the phone to speak to reception staff.  Even by 8.30am all the appointments have gone for the day."
Have you got something you'd like to share?
If you have an experience you would like to share with us, have your say on our website's experience form or call our freephone on 0808 801 0102.