Giving thanks to our volunteers
Although we can't see our volunteers face to face this week, that doesn't stop us from thanking our Volunteers this Volunteers Week.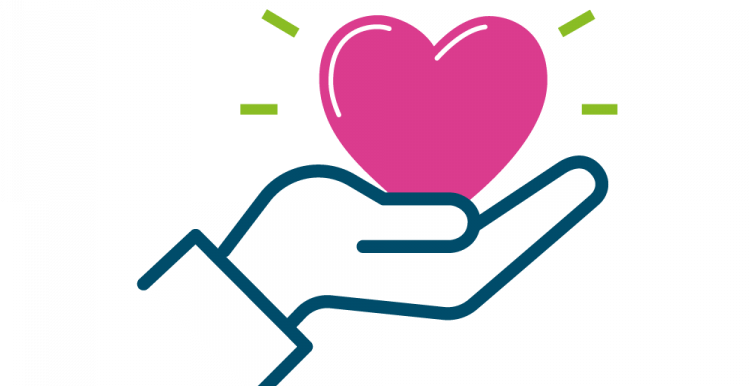 Our volunteers are a huge part of what we do. They visit services, talk to people about their experiences, contact communities and decide on our priorities and next steps. Without them Healthwatch wouldn't exist.
So today, along with everyday, we are giving thanks to all our volunteers.
Although Covid may mean that they're not able to do many of their usual tasks, they are currently busy helping us to gather feedback about how people are coping during the Coronavirus pandemic.  Thanks to their help, hundreds of people have shared their story with us.
We'd love to hear your story too....
Have you managed to get your prescription? Have you needed to see your GP? Have you had an outpatient appointment? Are you feeling more anxious? How have you been looking after yourself?
Whatever it is, we want to hear about it.
If you have feedback about services for people with physical disabilities click here
For feedback about mental health services click here 
We'd like you to meet some of our lovely volunteers.
First up is Penny.
Penny is a volunteer and the main carer for her husband who has Parkinson's. Between caring for her husband, Penny normally volunteers for Healthwatch Kent and attends various meetings. As well as this, she volunteers for The Silver Line, a free helpline for the older generation which she has done for around nine years. She is also on the committee for the Women's Institute. 
During lockdown, Penny has been at home with her husband.
"I help him with dressing, showering, his medication, cooking and cleaning. I have to prompt him with his memory as he just forgets and can't retrieve things. Its okay to admit you're frustrated. Things are mentally frustrating for me and for him. Its easier to care for someone you are not related to. Our family call my husband on Zoom which gives me a chance to have some down time. The call is a positive part of his day"
To relax, Penny enjoys knitting, cooking and her garden.
"My husband knows not to disturb me if I'm knitting so it is my downtime in the sense I don't have to be mentally available for him. I get up very early so I have an hour on my own before my husband gets up to relax or walk around the garden. I also do lots of cooking and baking. I'm planning on making "thank you" parcels with scones in them, just to say thank you to those that are helping. I enjoy writing letters as it relaxes me, it's really important to make sure people are not lonely."
Penny chose to volunteer as she wants to help people. "The community is really helping me, and I wanted to give back. I'm good with people too. Most of the voluntary roles are human beings with needs and challenges that need to find a way forward, I help find pathways for people to tread. My favourite part of volunteering is when people resolve the things they are challenged with and are happier than they were before.
When asked if her voluntary role has changed since lockdown, Penny told me
"Yes, I'm not going out of the house and I'm now home all the time. I am not meeting board members or seeing people at Healthwatch. Social interaction has changed"
Penny's advice for people who want to volunteer is
"Make sure you understand how much time you have to give and think about what things you're interested in. Meet and talk to someone who is already a volunteer. It feels good to help other people and lockdown has made it apparent that people enjoy helping others."
We'd like you to meet Siobhain. 
This time of year, Siobhain is normally busy as an exam invigilator in local school as well as volunteering for the Heart of Kent Hospice as well as Healthwatch Kent.  Due to the lockdown she is not able to visit patients at the moment but offers support and friendship by phone.
Siobhain has a community nursing background and feels that more support should be given to community health and social care services. She hopes that the coronavirus pandemic will shine a light on the work that they do.
"One of the reasons I started volunteering is because I believe patients and their careers deserve good quality care and support at home especially at the end of their life"
During lockdown Siobhain has been walking, refurbishing furniture, cooking, keeping in touch with family and friends and practicing mindfulness. 
"It's not all about rushing around, it's about appreciating what you've got. Taking life slower and being more mindful." 
Siobhain's tip for looking after your wellbeing in lockdown is "Don't suffer in silence. Speak up if you have a problem. Accept the help, it is not a sign of weakness. Reach out to neighbours or people who could need help and let people know you are there. "
When asked what advice she would give to people considering volunteering, Siobhain responded "Anyone thinking of volunteering, do it! It will change your life and your perception. I wish more young people would volunteer."
We ended our chat by talking about the positive things that have come out of lockdown:
"The pandemic has taken us all unawares but the restriction on our movement has had positive effects. It has given us time to reflect, to slowdown and notice the beauty of nature, on what is important in life as well the positive effect on the environment due to a reduction of carbon emissions. The call for volunteers proved that people are essentially kind and willing to help in a crisis. I hope future government policies will reflect this as well the needs of the homeless, the disadvantaged, health and social care services and the low paid essential workers who kept us all going during the pandemic. They deserve a medal!"
This week, Healthwatch volunteer Jon, updated us how he is coping during lockdown
My Name is Jon Leigh and I am a semi-retired Osteopath. Having been in practice for almost 50 years, I work now, just a few hours each week. At least I did until the 23rd March 2020, when I decided that the risks to both me and my patients were too high. Since then, life has a different rhythm.
I still get up at my normal time, have breakfast, check my emails and then decide where my wife and I will walk today. In the early days of the lockdown, we would either walk around Duncan Down or along the promenade at either Tankerton or Seasalter. Yes, I know we had to drive to both these places but after an hours walk along the prom, having to walk up the hill to where we live is, for my wife, a walk too far.
After lunch, I have done many of those jobs I had been putting off. We now have new fans over the showers, all the doors have replacement handles, the lawnmower has a new silencer and a full service. In addition, the garage door has two coats of pain, the car has been washed and polished to withing an inch of its paint. Iwill add that all the parts required have either been ordered online and delivered or click and collect from a well known, nationwide hardware supplier. You know the one, they help people fix screws.
We, 'Senior Management' and I, have also shopped for our daughter and her family. Living way out in the country, it is very difficult for her to get all she needs from her local shop so we find out what she needs, buy it and deliver it to her front step.  This is probably the most upsetting part, for I am sure that many like us, are grandparents and it is difficult for youngish children  to understand why that cannot have a hug
Overall, I have managed. I  have done a certain amount of work, over the phone, advising patients when I can and just keeping in touch with others, who have little or no other social contact. I am certainly as fit as I have ever been, walking every day carrying bags home from the shops rather than taking the car and generally keeping in touch with people via the phone and this wonderful app, Zoom. It has been especially helpful in allowing me to mentor some of my younger colleagues and  to participate in a regular religious service organised by our synagogue.
Unfortunately, the biggest downside is that our local Museum, which is a volunteer, community museum, is closed and the pleasure that working there, together with the social interaction that involves, had had to stop.But, it will return as will all the celebrations we had planned for this year. They will just be a little late.
When I was very much younger, I like many young people today, travelled through Europe. In those days, there were no mobile phones, no internet, international phone calls from telephones were difficult to arrange and very expensive. When I travelled, all my mother know was what I could put on a weekly postcard and the last one I posted was delivered two weeks after I had returned home. Today, with texts, facetime and zoom we can stay connected and it makes the lockdown a little easier to bear.
I am looking forward to returning to work but as time passes, quite honestly, I am not in too much of a rush. Time off does have some benefits, especially for us, more mature individuals. With regard to Healthwatch, I am hoping that I can again be more active and also enjoy the social interaction it provides.
As a final thought, having lost both friends and relatives to Covid 19 I look at things this way. I woke up this morning, anything else is a bonus.
Some final words from Libby
Libby has been self isolating at home in North Kent since the end of March. Chatting to Libby on the phone, she told she's been keeping busy going on long walks, reading and she's even signed up for a free course by the National Institute for Health Research called 'What is Health?'
"I've filled my days but at the end of the day, self isolating for a long time is difficult" said Libby. "I am used to popping to the shops or the post office or better still going to the theatre."
As a volunteer for Healthwatch Kent, Libby is keen to encourage people to share their experience of NHS dentists, especially at the moment.  "Even in isolation, I have been joining my usual meetings with dentists. We'd love to hear if people are managing to get emergency dental care or if they are worried about what to do if they need to see a dentist."
I've filled my days but at the end of the day, self isolating for a long time is difficult