Protecting your patients and yourself
Everyday, people share with us their stories of living and working during the pandemic. Everything you tell us is anonymised and shared with the right person to ensure they hear your story and wherever possible make improvements as a result.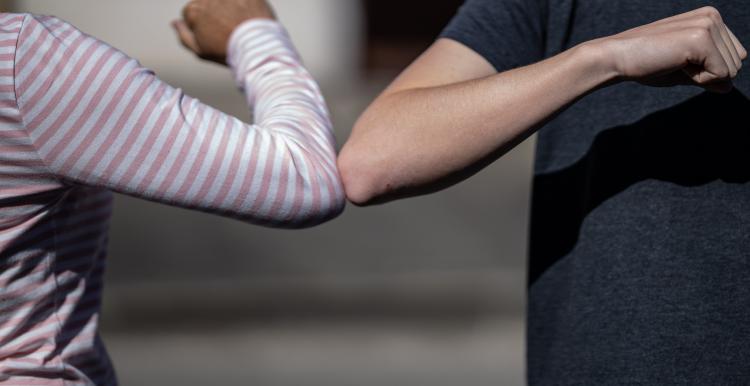 Recently, a carer came to us to ask us a question. She wanted to wear long sleeves at work to hide self harm scars on her arms. However, during the pandemic, she was being asked to have bare arms up to the elbow so she could adhere to the strict infection control rules. 
The same issue was felt by people who wanted to remain covered for religious reasons.
What did we do?
We took the question to the Infection Control Team for Kent & Medway. This is what they told us:
Full length sleeves may be allowed for staff who aren't looking after people face to face.
Uniforms can have three-quarter length sleeves.
Any full or three-quarter length sleeves must not be loose or dangling. They must be able to be rolled or pulled back and kept securely in place during hand-washing and direct patient care activity.
Disposable over-sleeves, which are elasticated at the elbow and wrist, may be used. They must be put on and discarded in exactly the same way as disposable gloves.
Strict procedures for washing hands and wrists must still be observed.
This answer has given reassurance to the people who called us. Thank you.
Maybe we could help you too?
Tell us your story and we can ensure decision makers understand the issues that are important to you.