Over 1 million vaccines in Kent & Medway. Have you had yours?
Over 1 million people in Kent & Medway have now had their first dose of the Covid vaccine. Have you had yours? Tell us about it.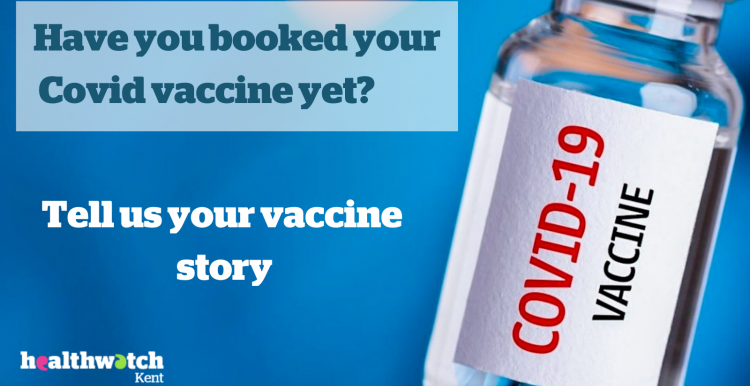 Tell us your vaccine story and help others
We can use your feedback to help improve the vaccine service for the next person. Your stories about people struggling to read the vaccine information leaflets have meant that extra help is now on hand for people who may need support to read the information. Thanks to you, it's better for others.
Some second doses being brought forward
People in the top nine priority groups (that's everyone over 50 and those with existing health conditions) will now be invited to come for their second doses earlier.
You don't need to do anything. The vaccine service will be in touch with you to move your slot forward.
Are you over 30? You might be entitled to your vaccine
At the time of writing, people aged 30 and over are being invited for their vaccine. This changes regularly so do keep checking the NHS website here 
Have you tried to book your vaccine appointment? How was your appointment? Did you feel well looked after?