Spotlight on Gypsy & Traveller communities
Kent has one of the highest populations of Travellers in the UK. At Healthwatch Kent we regularly visit Traveller sites to hear directly from the community about the issues they face about health and social care services.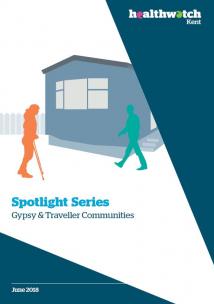 We regularly raise issues on their behalf and we have published a report detailing their feedback which you can read below.
Most recently we have written to NHS Providers who serve the Traveller community at Coldharbour in North Kent.  Residents from this site, have not been receiving post via Royal Mail for over a year. We have escalated this issue to both Royal Mail and the organisation Friends Families & Travellers.
In the meantime we have informed NHS providers that alternative solutions will need to be made to ensure these residents receive information about their appointments and follow up treatments.