Feedback about Frank Lloyd Unit in Sittingbourne
We recently met with Carers whose loved ones were being cared for at the Frank Lloyd Unit in Sittingbourne. This report details al that they told us. We have shared the feedback with the mental health trust.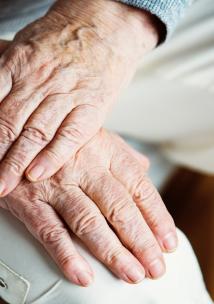 Summary
The Frank Lloyd Unit is based within Sittingbourne Memorial Hospital and offers care for people with severe dementia or whose challenging behaviour means they can't be looked after in a Care Home.
We spoke with 5 Carers, who told us broadly positive concerns about the care their loved ones received. However they all raised concerns about the future of the Unit.
Please note that some aspects of the Frank Lloyd Unit and the services it provides, have changed since the time of our visit. 
If you need this report in a different format, please email Healthwatch Kent info@healthwatchkent.co.uk or call 0808 801 0102.