We throw a spotlight on commissioning
With the commissioning landscape across Kent & Medway changing, we have been working to ensure the voice of patients is heard clearly by decision makers.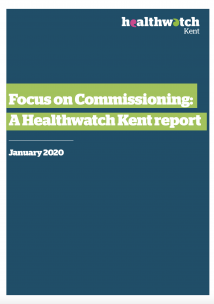 Summary
We have reviewed some key county wide commissions that have taken place in the past few years including the wheelchair service, patient transport and dermatology.
We shared the themes and learnings from our research with key commissioners and have agreed that the voice of public and patients needs to be central to the commissioning process going forward.
You can read all the details from our research in the report below.