What did you tell us in November?
Thanks everyone for sharing their thoughts and experiences with us this month. This report details everything you told us in November. We've shared your stories with decision makers to help them make decisions about services.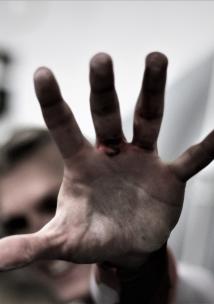 We heard from people all over Kent about what mattered to them in November.
Voluntary organisations and support groups also shared issues with us on behalf of their clients.
We've put all the feedback into our report which we have shared with the relevant organisations and decision makers. Your feedback is helping them to make important decisions about how best to support you right now.
The headlines from November were:
We have continued to hear the struggles that people face trying to access an NHS dentist.
We heard many stories about the need to have continuity of care from mental health services, with people telling us that there are staff changes, a lack of "check in" phone calls and being discharged from the service when they didn't feel that they are well enough.
Parents told us about their concerns about increasing infection levels within schools.  Many parents have been calling for schools to close ahead of Christmas.
There has been some confusion about the latest guidance for the clinically extremely vulnerable, whereas some organisations state that "shielding is no longer a thing"
Don't struggle alone. Talk to us. 
Tell us how you are feeling. Tell us about your worries. Tell us what is working well for you too - the good stories are just as important. 
We're not a counselling service, but we can make sure decision makers understand what it's like for you right now. It's important that they hear how lockdown is affecting you, and your family, so that they can plan services accordingly.
Get in touch with us anytime on our freephone Helpline on 0808 801 0102
If you'd rather not chat to a real person, then you can always complete our online form here