Can I finally hug my Mum in a Care Home?
From this week, some visitors are being allowed into Care Homes. But what are the rules and regulations and will you actually be able to hug your loved ones just yet?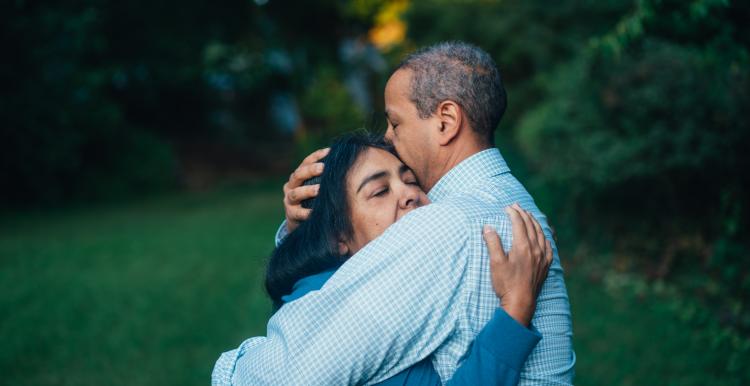 What are the rules?
Although the Government has announced that face to face visits can be reintroduced, every care home will have its own rules and guidelines so it's best to check with them first.  For example, you may need to book a visit and there may be a time restriction on your visit.
Can the whole family come?
Unfortunately not yet. Residents will be asked to nominate just one family member to visit them. If they can't make a decision because they are too unwell, then the home will contact you as a family to make a choice. That does mean that if your Mum has three children, only one of you will be able to visit. Once you've made the decision, that will be the only family member allowed to have face to face visits. Some homes will be offering other family members visits through windows or screens so again so check out what their procedures are.
How safe will it be to visit?
Prior to every visit, you should be offered a Covid test. This will be a lateral flow test and it will give you the results in 30 minutes. If you are negative then the planned visit can go ahead. 
Can we hug?
Some homes may allow you to hold their hand, but the guidance still encourages you to remain 2 metres apart and to be careful.
You should be wearing a face mask too. There may be some exceptions to the social distancing rules but this will be on a case by case basis.
We hope your visit went well? Tell us what it was like.
Many people have been in touch to tell us how hard they have found not visiting their loved ones for many months. We'd love to hear how your visit went. Was it well organised? Did you feel safe? Could anything be done differently?