"I can't ignore the feeling of pride that I enjoy volunteering within this excellent team."
This week we are celebrating!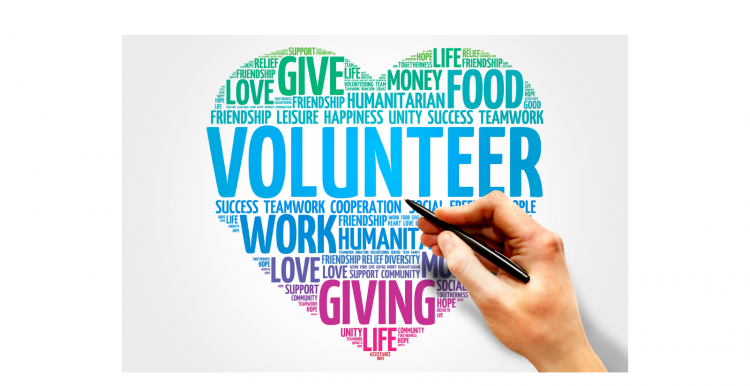 Volunteers are the lifeblood of Healthwatch and we couldn't cope without them. They are involved in everything from making decisions about our priorities, gathering feedback from as many people as possible about their experiences of services and analysing the feedback to ensure we have the evidence needed to generate positive change.
That's why Volunteers Week is a big deal in our world. We spent some time chatting with Mary about her time with us.
"Healthwatch hit the spot!"
"I was already a 'volunteer' with our local GP Practice's Patient Participation Group (PPG), and an art project associated with people living with Dementia. I attended a session where the Manager of Healthwatch explained its role in monitoring health provision in our area of Kent. He displayed a passion for ensuring that the patients' perspective was represented in the delivery and planning of health services. I was hooked! I'd worked most of my life in 'people' focussed work and still wanted to make meaningful 'social' contributions in my 'retirement'. Healthwatch hit the spot."
Mary chatted to us about her favourite part of being a volunteer
"It is so engaging, and I've been impressed by the respect that Healthwatch demands. It is clear that both the organisations being monitored (the NHS) and those receiving the services (their patients) trust Healthwatch to be fair, accurate and passionate. I love being part of that because it really matters. The other thing that has been really valuable is that my voice has been heard. I have been given choices from a range of activities - the flexibility in the organisation is laudable. I trust the team working away at the core - they strive all the time to develop and grow. It is an ethical organisation."
"The thing I like best is that I'm still learning and so am not fossilising as quickly as I may have otherwise done."
"I can't ignore the feeling of pride that I enjoy volunteering within this excellent team."
We want to thank all of our wonderful volunteers for all of the hard work they do throughout the year. Thanks to you, we can make positive changes to services that benefit hundreds of people across Kent.
Maybe you'd like to join the team?
We're always looking for volunteers to join us. We have a range of roles and opportunities that would suit everyone. As Mary mentioned we are extremely flexible and we can slot around your existing commitments.
We'd love to chat to you more.
Email us info@healthwatchkent.co.uk