Update on Autism services in Kent
Last year, we published a report about Autism services in Kent for children and young people. We had heard from people about a whole range of issues including a lack of information and support for children and families.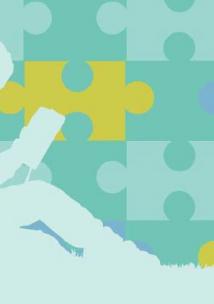 Since we published our report the Care Quality Commission & Ofsted have also issued their findings following their inspection of Children's Services in Kent which includes Autism services.
Much has happened in recent months to focus on children's services and drive the necessary improvements. We recently visited the Autism Awareness which is a pilot scheme in Canterbury.
The pilot aims to support families while they are waiting for an assessment for their child.  Families are currently waiting two years for an assessment for their child's possible autism, but the pilot aims to offer support and information to help alleviate some of the stress and frustration while they wait.
We visited the pilot and spoke with families and young people to see if it the scheme had benefited them. 
Our report details their feedback which was broadly positive.
We'd love to hear your experience of Autism services for young people (and adults).  We make sure your stories are heard by decision makers and help to inform them to make decisions about future services. So do please keep sharing your stories with us.
You can email us anytime on info@healthwatchkent.co.uk or call our Freephone Helpline on 0808 801 0102. 
We also have a form on our website.
Read a copy of our report