What did people tell us in the first two weeks of January?
You spoke and we have listened. Read on to find out what you told us in the first two weeks of January.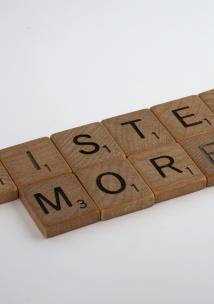 Huge thanks to everyone who has shared their story with us. If we don't hear the issues, then we can't fix them!
Usually we produce a monthly report, but for Lockdown 3 we wanted to get your feedback heard quicker, so we are producing a fortnightly report instead.
The top issues for people contacting us between 1 - 14th Jan were:
People told us about struggles to get their GP to action agreed treatment plans, to amend medication, or to provide consultants with key blood test results.
We continue to hear about routine hospital outpatient appointments being canceled.
People talked about issues physically getting to vaccine centres and concerns that they didn't understand what the appointment was for.
We continue to hear from people who are having difficulty getting dental treatment.
Don't struggle alone. Talk to us. 
Tell us how you are feeling. Tell us about your worries. Tell us what is working well for you too - the good stories are just as important. 
We're not a counseling service, but we can make sure decision makers understand what it's like for you right now. It's important that they hear how lockdown is affecting you, and your family, so that they can plan services accordingly.
Get in touch with us anytime on our freephone Helpline on 0808 801 0102
If you'd rather not chat to a real person, then you can always complete our online form here