We simply wouldn't be where we are today without our volunteers. They are EVERYTHING!
Have you ever thought about volunteering? In a new series to celebrate Volunteers Week, we chat to some of our brilliant volunteers about what it means to them.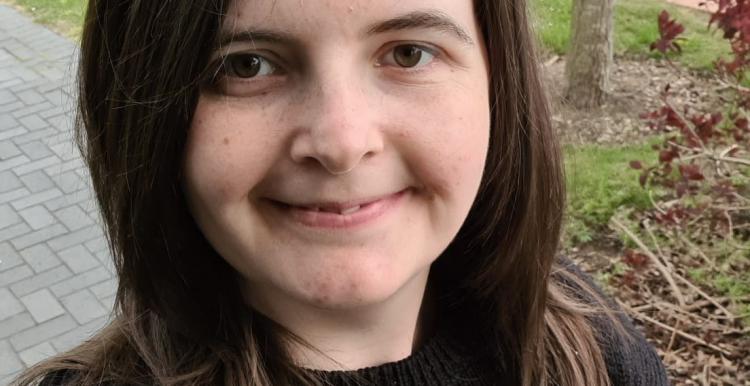 Meet Kelly.
Kelly has been volunteering with us for a few months now and is already an invaluable member of the team. Many of you will also have benefited from Kelly's writing skills as she spends her time researching and writing information articles about important health issues such as Parkinson's or Fibromyalgia .
Kelly talked to us about what made her become a volunteer
I wasn't actually considering being a volunteer until I came across an advert for a Creative Writer for EK360 which is the parent company of Healthwatch Kent.  It came at the right time in my career, and it jumped out as it complemented my Level 4 NCQ in Management Consultancy that I was doing at the time so I applied!
I also have an 18 month old daughter, who I want to make proud, and give her an understanding that she can do anything she sets her mind to, so to be able to manage volunteering, a full time job, and a full time toddler makes me think one day she'll be proud of me. 
What have you got up to in your volunteer role so far?
I currently write articles for the Healthwatch websites. Each article is different and is linked to the different awareness days/weeks/months that occur throughout the year.
A lot of people have read my articles which is really encouraging. It makes me feel good that I am helping people as well as the organisation.
I have also taken part in training, which has helped me to understand more about the best tone and language to use in my articles. I learnt that most people won't read down to the bottom of the page, so it's best to engage them straight. It's also a good idea to try and provide as much information as you can at the beginning of an article to ensure that the message gets across, keeping in mind that the reader maybe won't read to the end.
What's the best bit about volunteering?
I really enjoy being able to help support an organisation and be encouraged and supported with all that I do, despite not being a paid member of staff. I like that I have support from the team who maintain regular contact with me, and it's not only work that we talk about; we talk about personal things too, such as asking me about my new job I've just started. I also like being invited to training that's taking place, and also to the recent Healthwatch awards, as it makes me feel included and not just someone who writes articles behind a screen. 
I also really like how I'm able to use and develop my creative writing skills, as marketing and creative writing has always been something that I love, so any opportunity to do it is amazing for me. Volunteering also has its own time constraints, as in getting articles sent in in advance of awareness days, but I like that there is no pressure or deadlines. The team know that I will get the articles too them, and they respect that I also have a full time job and a full time toddler to contend with, and I know that if I were struggling they would support me.
What would your advice be to other people who are thinking about volunteering?
I would say only volunteer for an organisation or charity if you are interested in what they're offering. There is no point in volunteering just for the sake of it, as it won't be as fulfilling as if you were supporting somewhere that you cared about. 
I would also think about what the organisation can get out of you being their volunteer, as well as what you can get out of it yourself. If the organisation you're volunteering for offers you training, take on that training, as it will benefit you and your development. And don't see volunteering as just unpaid labour, because it can be so much more than that - it's what you make of it at the end of the day.